The Gans Collections and Charitable Fund, Inc. is happy to announce that we financially supported the Broadening Participation Travel Awards to attend the January 3-7, 2018 Annual Meeting of the Society for Integrative and Comparative Biology in San Francisco, CA.
Broadening Participation Travel Awards are intended to allow students, post-docs, and faculty members from a variety of underrepresented groups to attend the SICB annual meeting, by helping to defray the costs of travel, lodging, and registration. The goal of the BP committee is to increase the diversity of SICB and the field of integrative biology at all career stages, in terms of gender, sexual orientation, race/ethnicity, ability/disability, and socioeconomic background.
A grant from the Gans Collections and Charitable Fund has enabled more awards to be presented this year than in the past, a total of 37 attendees.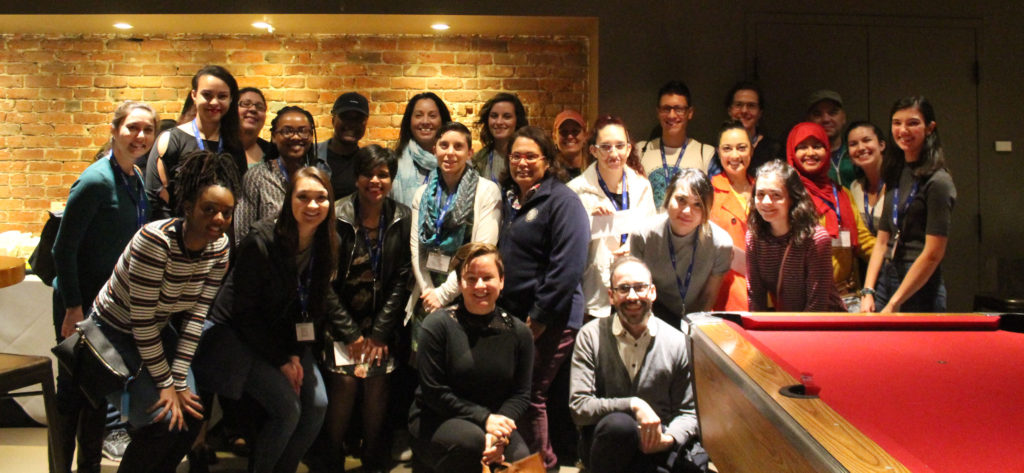 Laurie Agosto
Alexandria Ambrose
Marc Ashford
Stephanie M. Campos
Aja Carter
Noe Castaneda
Alba Chavez
Roslyn Dakin
Maya deVries
Daniel Escobar-Camacho
Amanda Fernandez
Maybellene Gamboa
Christine Geiger
Maria Eugenia Gold
Michaela Halsey
Marquise Henry
Joseph Heras
Alyssa Hernandez
Jessica Hernandez
Michelle Herrera
Israt Jahan
Sarah Khalil
Teisha King
David Ledesma
Samantha Leigh
Veronica Martinez-Acosta
Concepcion Melovidov
Jennyfer Mitchell
Brandon Nava Ultreras
Desmond Ramirez
Miguel Reyes
Mary Salcedo
Dasia Simpson
Margaret Tanner
Maria Vasquez
Rosalinda Vizina
Ritwika Vallomparambath PanikkasserySugasree